Tensei Shitara Slime Datta Ken
A middle aged office worker dies saving a high school girl. For his heroic self sacrifice, he is reborn into a fantasy world. As a slime...
Now he needs to figure out how to survive in this dangerous world. As a slime...
TL;DR(A slime that keep powering up, build a kingdom.)
The New Gate
"THE NEW GATE", an online game that trapped its players and turned into a death game, was now releasing the thousands of players that had been dragged into it, thanks to the efforts of Shin, one of the most powerful players. But after having defeated the last boss and freed everyone, he was swallowed up by a strange light and found himself inside the game world 500 years in the future and unable to leave.
TL;DR(

D

ude beats SAO... then is stuck alone in MMO world that turn real.)
Yuusha Party no Kawaii Ko ga ita no de, Kokuhaku Shite Mita
Youki died in a traffic accident and was reborn in a fantasy world! However, instead of being the hero of legends, he ended up reincarnating into an overpowered demon. Having no desires to become the Demon Lord, he sits around in the Demon Lord's castle as a random low rank guardian. One day, the Hero's party comes to attack and on a whim he knocks out the entire hero party. Healing up the Hero party and then preparing to send them back to town, he notices the female priest and falls in love at first sight!
TL;DR (Reincarnate as OP demon, comfy slice of life story)
(This is a Shoujo-esque story)
Master of Monsters
Everyone in a high school is suddenly transported to another world and upon arrival they are attacked by monsters only to find out that some of the students now have superpowers. Those who don't have powers are called the Stay Home Group and those who do are called the Exploration Group. One day while most of the Exploration Group is out those who stayed start killing and raping the Stay Home Group.
Here we meet our protagonist a normal guy who has no ability and has just barely escaped death at the hands of his fellow schoolmates. He ends up far away in a cave about to die from his wounds and his exhaustion... when a slime enters the cave and starts to eat his hand all he can do is say "...please… someone out there… help me…."
TL;DR (Pokemon in real life)
Spirit Migration
A spirit was floating in another world's dungeon, missing its memories. Eventually "he" learned to possess other creatures and using the bodies of the beasts in the dungeon, made his way to the outside world. Dragging a young female knight, a pretty young lady, and even a beautiful mercenary into the mix, our protagonist begins his great adventure in this world!
TL;DR (Adventure of ghost that possess things.)
Goblin Kingdom
There is an ugly creature known as a Goblin, a race that exists only to be hunted by people. However, their lives are about to turn around with the birth of a single king. The story of a king who commands monsters to rise up against the gods. A tale of him and those monsters and humans that supported him.
TL;DR(
A goblin that keep powering up, build a kingdom.
Man Picked up by Gods

,
Ryouma Takebayashi, 39 years old, found himself in a strange white room. The gods tell him that he has died and they are sending his soul to a different world, a world where magic exists.
TL;DR(Deities toying with mortals)
Dungeon Defense
Do you know how this world ends?
Become the hero and take down the 72 Demon Lords. The game that was boasted as the absolute hardest strategy game, 『Dungeon Defense』.
I used to be the 'hero' that had accomplished everything in this game, but after answering a suspicious survey, I found myself in the game as the weakest Demon Lord,
Dantalian
.
With only my eloquent tongue and my memories of conquest as a hero—.
In order to survive as Dantalian, I shall tear this world apart.
TL;DR(Everybody is psychopath)
(Not to be confused with WN/first LN version Dungeon Defense)
Only Sense Online
Yun is a novice MMO player who equipped only unpopular skills labelled as garbage. However, soon after everyone started to notice the "Strongest" play style which made full use of Support Magic and Items——?!
TL;DR(MMORPG is serious business.)
Grimgal of Ashes and Illusion
Before Haruhito had realized what happened, he was surrounded by darkness. Why was he here?
Where was here? Even now, he still didn't know. Those around him were the same as him, no one remembered anything other than their own names. And when they emerged from the darkness, the world that awaited them seemed like something out of a videogame.
In order to survive, Haruhito forms a party with the others, learns fighting skills, and as a soldier in the reserve force, takes his first steps into the world of Grimgal. What awaits him there, he doesn't know.
This the story of an adventure born from the ashes.
Konjiki no Moji Tsukai
Five people summoned to another world to battle the demon lord who threatens that world. However, there were only four heroes that were summoned, and the other an innocent bystander. What will the innocent bystander do next?
(TL;DR Gourmet adventures)
A 34-year-old NEET otaku was chased out from his house by his family. This virgin, plump, unattractive, and penniless nice guy found that his life was heading towards a dead end. He recalled that his life could actually become much better if he can get over the dark history of his life.
Just when he was at the point of regret, he saw a truck moving at a high speed with 3 high school students in its path. Mustering all his strength, he saves them but ended up getting run over by the truck, which kills him.
The next time he opens his eyes, he had reincarnated to a world of swords and magic, as Rudeus Greyrat. Born to a new world and a new life, Rudeus declared, "This time, I'll really live my life to the fullest with no regrets!" Thus begins the journey of a newly made man.
TL;DR(Man that keep powering up, build a harem.)
Risou no Himo Seikatsu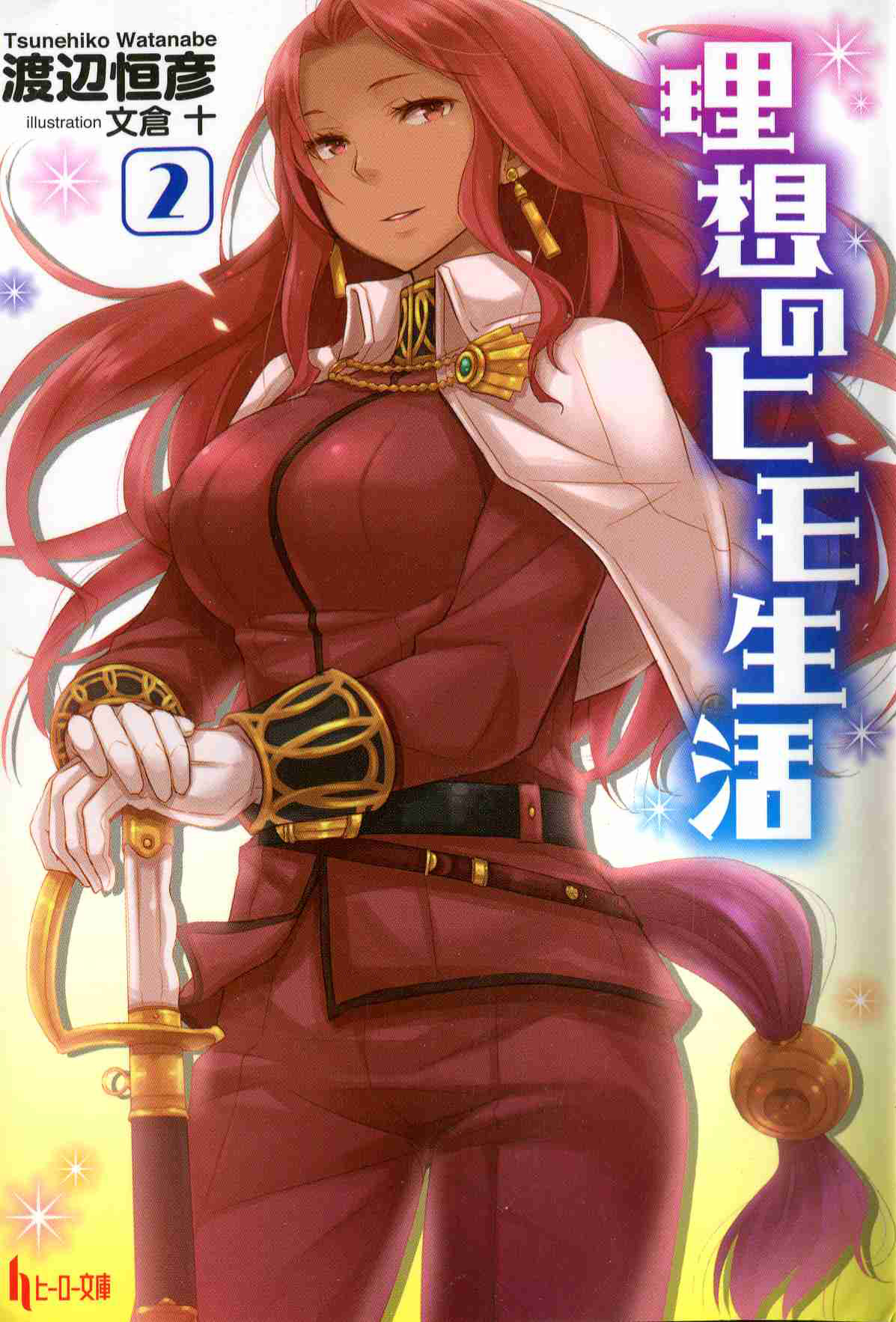 Summoned by a beautiful woman to a different world, Yamai Zenjirou is asked to marry her and make a child with her. Will he throw his life on earth away for a sponger life with a beautiful woman?
(This is a shoujo-esque story)
Legend of the Sun Knight
Meet the Sun Knight, the dashing leader of the Twelve Holy Knights. With his enchanting blue eyes, shining golden hair and dazzling smile, he's the epitome of perfection - the perfect representative of justice and compassion. Now meet the Sun Knight's true self - the cynical, sarcastic man who would rather be anything other than the overbearing Sun Knight who has to speak of the Light God in all his waking hours.